As one of the most frequently used spaces in a home, the kitchen is an important area to keep functional and organized. One way to simplify your kitchen and make it more efficient is by installing a single lever kitchen mixer. Here are some reasons why a single lever kitchen mixer can help simplify your kitchen.
Easy to Use: A
single lever kitchen mixer
combines hot and cold water flow into one lever, making it easy to adjust the temperature and flow of water with one hand. This is especially useful when cooking, as you can easily adjust the water temperature without having to stop what you're doing.
Space Saving: A single lever kitchen mixer typically has a compact design, allowing you to save space on your countertop. This is especially useful in smaller kitchens or in kitchens where counter space is at a premium.
Versatile: A single lever kitchen mixer can come in a variety of styles and finishes, allowing you to choose one that fits your kitchen decor. Additionally, some models come with additional features such as a pull-out spray nozzle, making it easier to clean dishes or fill pots.
Energy Efficient: Single lever kitchen mixers are designed to be energy-efficient, with some models featuring flow restrictors that reduce water usage without sacrificing performance. This can help you save on your water bill over time.
Easy to Install and Maintain: A single lever kitchen mixer is easy to install, and many models come with step-by-step instructions and all the necessary hardware. Additionally, maintenance is minimal, with most models requiring only occasional cleaning and routine maintenance.
In conclusion, a single lever kitchen mixer is a simple and effective way to simplify your kitchen. With its easy-to-use design, space-saving features, versatility, energy efficiency, and easy installation and maintenance, a single lever kitchen mixer can help make your kitchen more efficient and functional, allowing you to focus on what matters most: cooking and enjoying time with family and friends.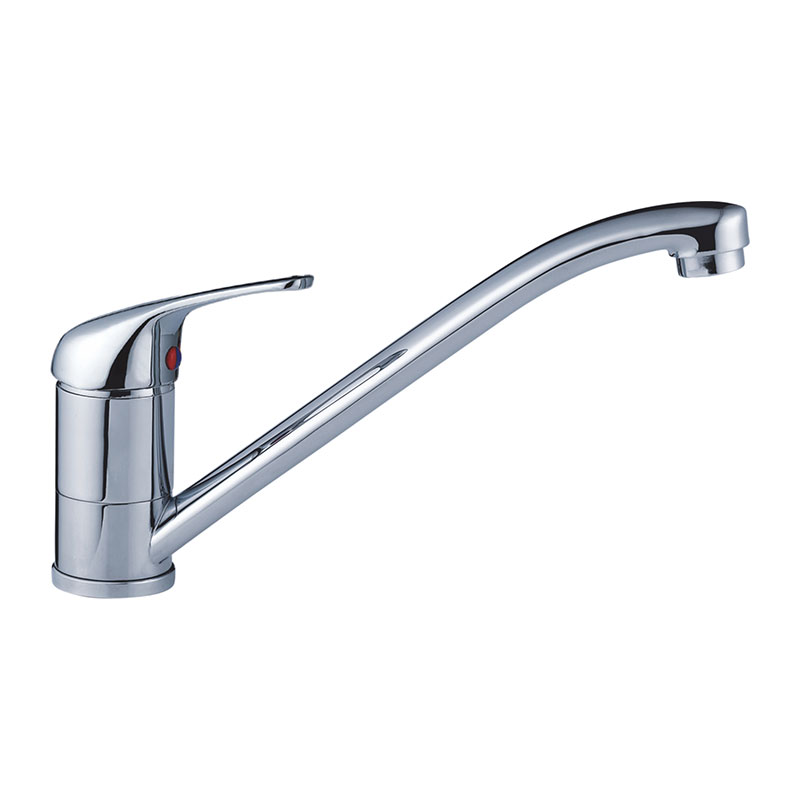 Stading Kitchen Taps Faucet
Deck type two hole baisn mxier, easy to install, easy to maintenance. Superior corrosion & rust-resistant finish prevent dirty from sticking to faucet surface, clean faucet by cloth is enough in daily use.
Spout can easy to take out, if you want change differnt length for spout, and ceramic cartridge inside have stainless steel net, better to make water flow silently. 
Except kitchen faucet, we also produceother type faucet, plumbin items valve,s accessories, concealed shower system. Some are not shown on the web, pls contact us directly for more infomation.